Workshops
Mad Jessie's Main Menu of Workshops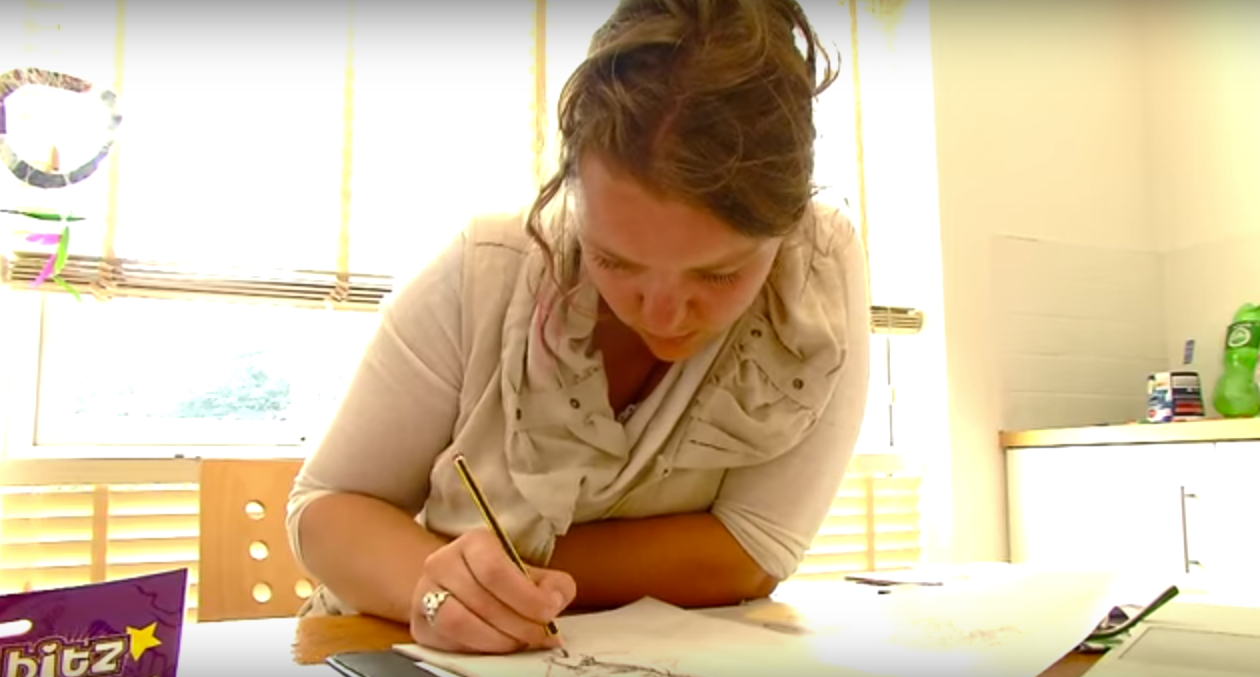 Workshops
You can contact MJ if you would like to collaborate on a project, book a workshop, or order a custom design for your business, team or club. mj@madjessie.com
Past Experience
MJ has been designing, facilitating and coordinating workshops for over 15 years.
She has worked with all age groups, and abilities - Here are some of her past success stories.
Book Now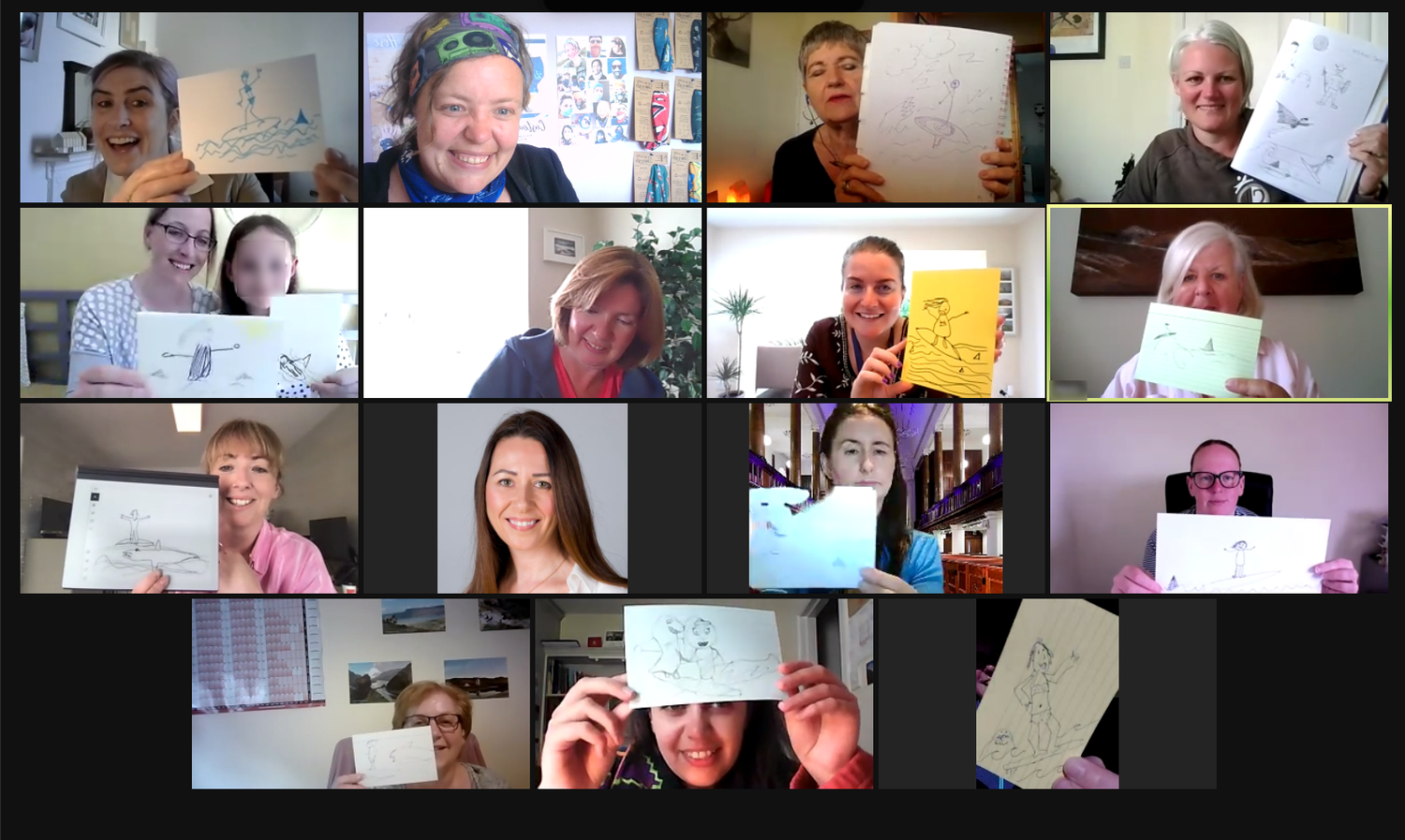 Network Ireland Online Workshop
MJ can run workshops for adults, children, businesses, schools, teams and clubs, and has been coordinating and facilitating workshops for over 10 years. Below is an example of one of her more popular workshops, but please feel free to contact her in regards to any creative workshop needs you may have.
Example of a Popular Workshop
Harnessing the Power of Creativity to Get Things Done.
Creativity, and drawing in particular, has a power that lists and excel sheets just cannot match. Before we learnt how to read or write, we already knew how to express ourselves through drawing. Over the years, many of us leave drawing aside, and we focus on other skills, such as reading and writing with more proficiency.
But drawing has a power that words alone do not. Drawing an image stirs our imagination, and conjures up visualisations that stick in our minds more easily than lists of words do.
We, however, are more than often stuck with a preconception that we cannot draw. We are not artists! we tell ourselves. Art is an innate talent. Words are for everyone.
But the truth is we can draw. All of us can draw an image representative of what we mean, we use emojis every day, as they convey more than a solitary word. And with simple drawings we can reorganise our brains, our goals, our businesses, to drive us towards our dreams.
This workshop will focus on two drawing exercises.
• The first is designed to clear the mind and help dissipate anxious thoughts.
• The second focuses on the visualisation of ideal dream situations, and explores how through questioning why we want certain things, we can build goals and strategies to directly bring us closer to our dream.
This hands-on workshop can be structured to last between 1 and 2 hours.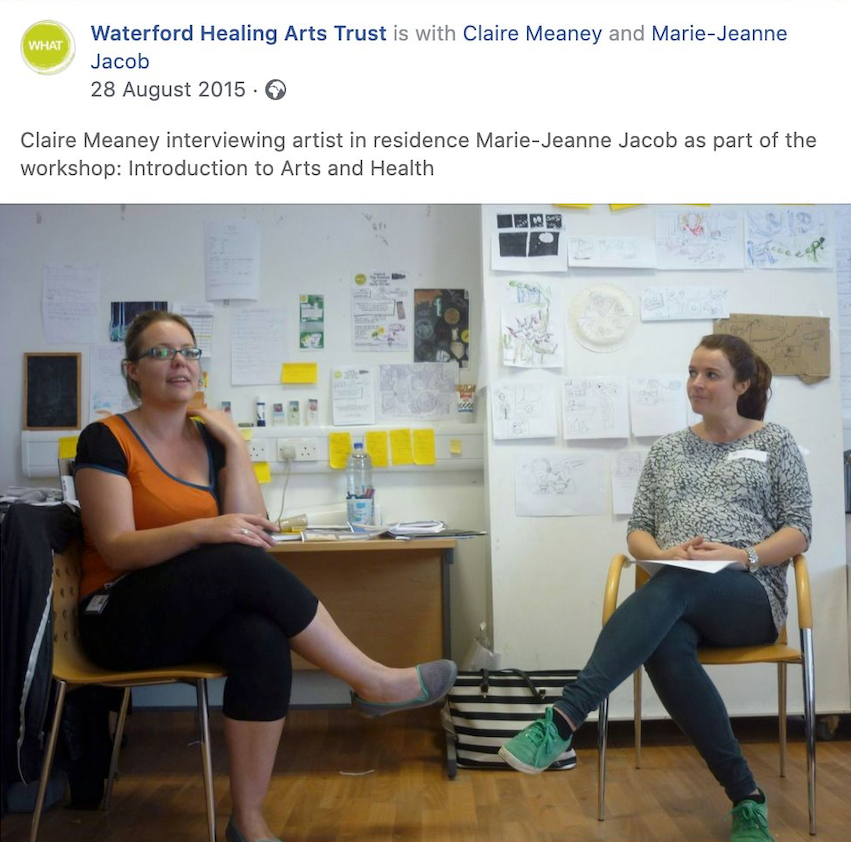 Artist In Residence
In 2015, MJ was the Artist in Residence at Waterford Healing Arts Trust (WHAT) in University Hospital Waterford. Her residency included engaging the patient population in the creative process, running individual and group workshops with the Child and Adolescent Mental Health Unit, and Chronic Pain Management.
She also ran the yearly summer camp and through this residency applied for and was accepted on the Participatory Arts and Mental Health Panel, running further storytelling and comic creation workshops for the clients at the ATU in St Otteran's Hospital, in DOP UHW, and Newport Daycare Centre.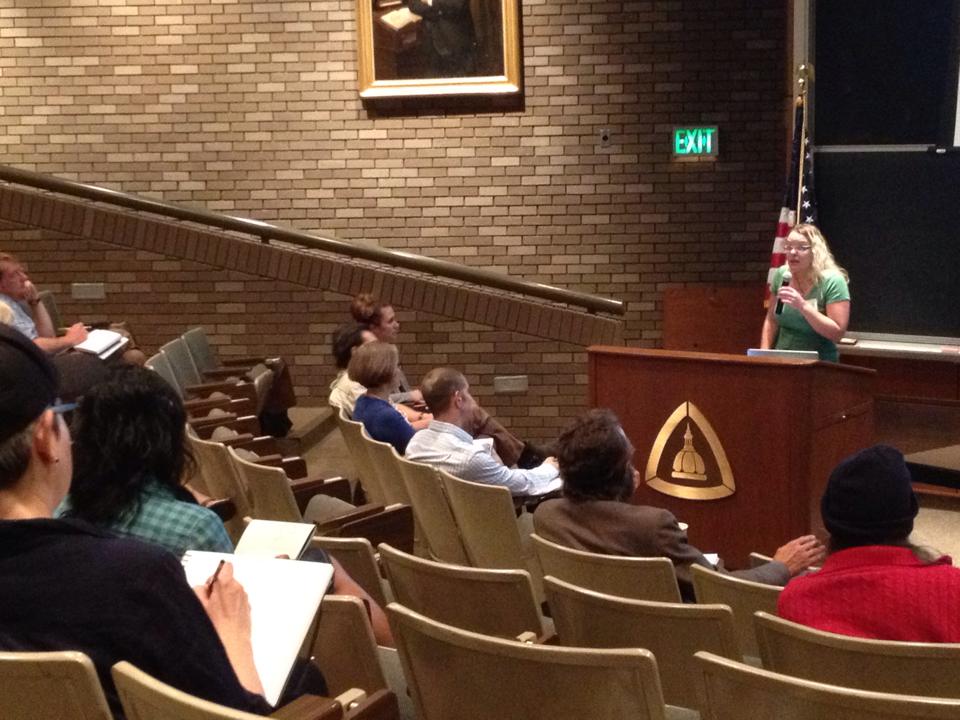 MJ at John Hopkins
MJ presents: Learning to Make, Making to Learn: When Comics Creation and Depression Become a Transformative Learning Experience - at the Graphic Medicine Conference at the Johns Hopkins University School of Medicine, Baltimore
MJ's Experience
MJ studied art in Ireland, New Zealand, Australia and Mexico, completed a research masters in Art and Education at Concordia University, Montreal, which culminated in an illustrated thesis focused particularly on comic books as an educative medium, and mental health.
MJ has presented her work with comics and mental health at the Graphic Medicine Conference at Brighton and Sussex medical school, and at the John Hopkins medical campus. She went on to work as the Waterford Healing Arts Trust Artist in Residence at University Hospital Waterford, served on Waterford Healing Arts Trust's Participatory Arts and Mental Health Panel (working in the Activation Therapy Unit in UHW, in St Otteran's Hospital Waterford, the Department of Psychiatry, UHW and Newport Daycare Centre Dungarvan), and facilitated workshops with Headway Cork focused on comics creation under the theme Living with Brain Injury.
She planned, organized and coordinated the children's section of the NDG Arts Walk festival for two years running, as the youth Programming Coordinator in Montreal.
She worked with the Waterford Walls International Street Art Festival for four years, where she developed and coordinated the Volunteer Programme, managed the day to day administration of the festival, and ran different aspects within the festival,
such as sponsorship, liaison with wall owners, artists and crew, and coordination of the festival.
In 2020 she took on the role of Covid-19 Manager, developing and implementing comprehensive management and safety protocols for each section of the event, as well as induction and training for all staff, artists, and volunteers.
She now owns her own business, Mad Jessie, where she designs fun outdoor clothing and accessories made to make people feel great about themselves.